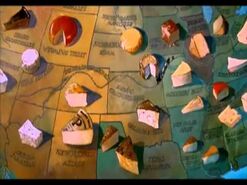 "America, what a place."
- Papa Mousekewitz
America
is the setting for (almost) the entire duration of the
first film
and the whole of the sequels. According to
Papa Mousekewitz
and the immigrants on the boat, there are supposedly
no cats in America
. But they come to find out that they're dead wrong. The series shows America as not all it's cracked up to be, but a place where you can achieve your dreams if you work hard.
Locations
There are a series of locations in America that are seen in the An American Tail series. They are:
Ad blocker interference detected!
Wikia is a free-to-use site that makes money from advertising. We have a modified experience for viewers using ad blockers

Wikia is not accessible if you've made further modifications. Remove the custom ad blocker rule(s) and the page will load as expected.